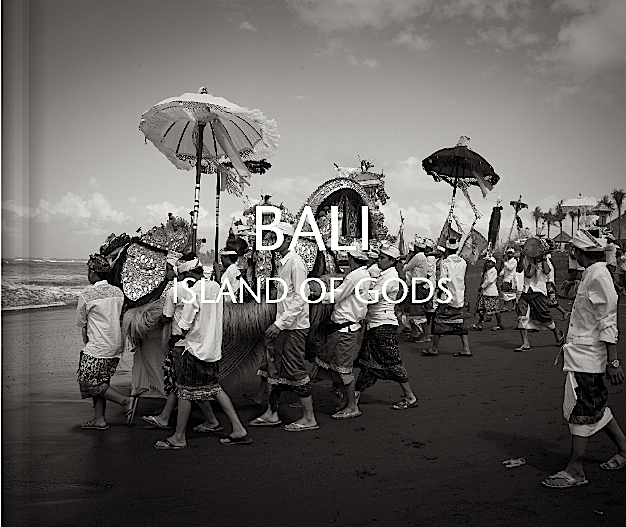 BALI: ISLAND OF GODS
A New Book By Tewfic El-Sawy, The Travel Photographer
Balinese spiritual culture has its origins in Hinduism, Buddhism and animist beliefs, and these ancient traditions have fused over time giving birth to practices that are fervently observed by the Balinese people to this day.
Travel photographer Tewfic El-Sawy documented three of these singular practices during his sojourns on the Indonesian island, and with his black & white photographs captures deity purification ceremonies, cremations and cockfighting.
82 Pages (77 Black & White Photographs).
Large Landscape 13x11 inches (33x28 cm) with ImageWrap or Dust Jacket hard cover ($100)
Standard Landscape 10x8 inches (25x20 cms) in Softcover ($50) or with ImageWrap or Dust Jacket hard cover ($60)
To Purchase Your Copy Large Landscape: Bali Island of Gods
To Purchase Your Copy Standard Landscape: Bali Island of Gods
Tewfic El-Sawy specializes in documenting endangered cultures and traditional life ways of Asia, Latin America and Africa. His photographs have been featured by some of the largest adventure travel companies in the United States and Britain, and published in books as well as being in multinational corporations' art collections. He leads photo-expeditions based on creative itineraries aimed at documenting cultural and religious traditions.